Joint Treats for Dogs- A Perfect Blend of Health and Taste for Your Canine Friend
Posted by NIDHI GUPTA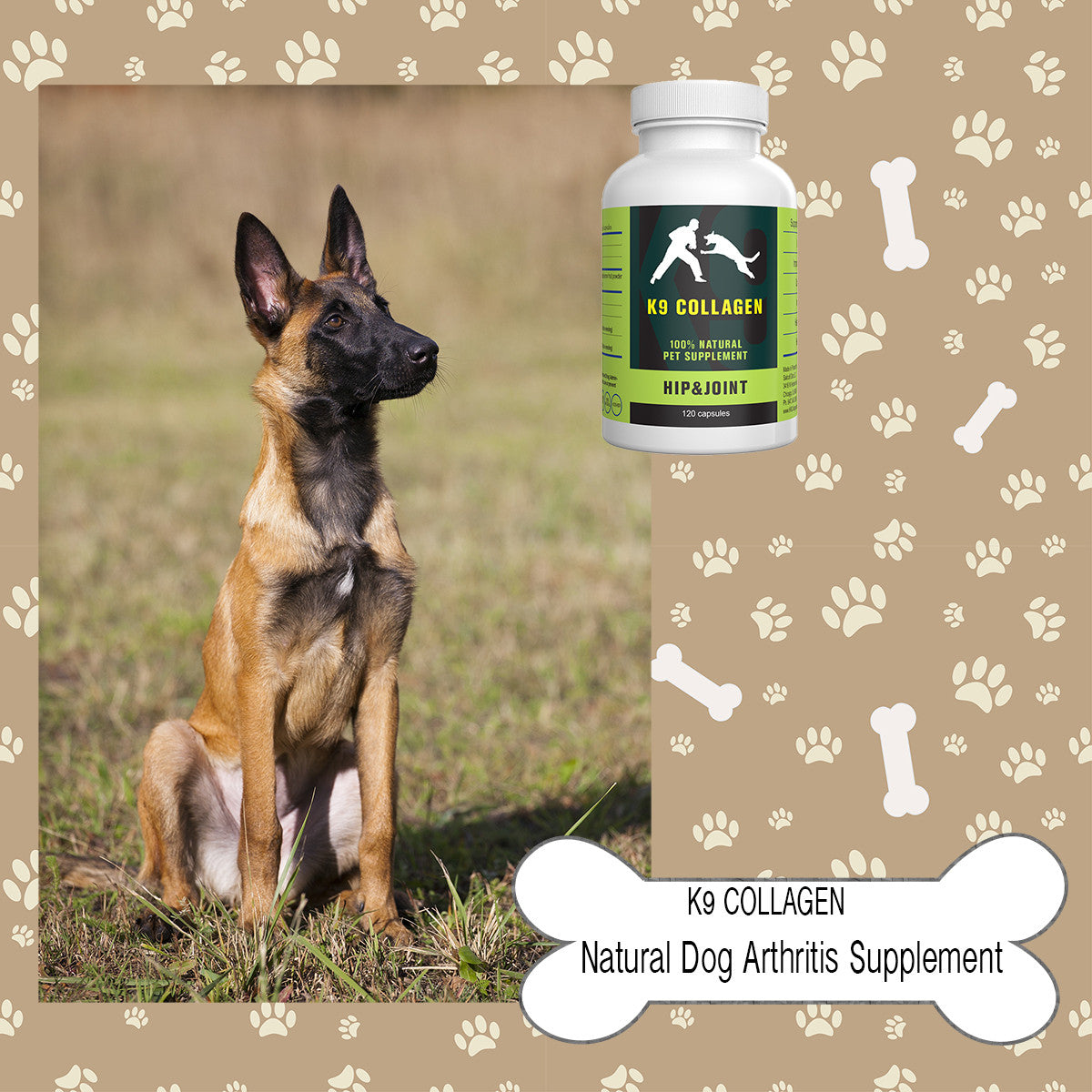 Dogs love to get treated nicely. They will do anything to grab your attention and get their treat. However, not all sugary treats are healthy for your dogs. It is very important that you make a wise selection when choosing the joint treats for dogs. Remember it has to be tasty, healthy and appealing. Joint supplements are the best option to be included in the dietary habits of your dog. Collagen is one of the most important ingredients that need to be present in joint treats for dogs. The supplements for dogs are available in tasty tablets to lure them to eat all. You can easily add it to their food or dog biscuits.
Right from tasty chicken flavor to delicious meat zest, you can get it in different savors. Just team it up with the daily food of your dog and they will gulp it in their tummy. Joint treats for dogs enriched with collage are safe to use. You need to ensure that they are 100% natural and chemical free. K9 Collagen is one such joint and hip supplement for canines that is 100% bio active and has no side effect.
The Positive Health Results of K9 Collagen
K9 Collagen has an inbuilt care for the joint ache of your pet. It works excellently when it is about the treatment of serious health issues like spondylitis, osteoporosis, polymyositis and more. The health product has guaranteed short term results. The salmon content of the collagen adds to the development of joint and bone of the dog. It works as a perfect support system for the dog to enrich its resistance and resilience required to lower down the friction while stretching. Better than any of the other supplements, it works as a perfect joint treats for dogs. It lubricates the joints of your dog and adds to the regeneration of the joints, right from ligaments to tendons, muscles to cartilage.
How Does K9 Collagen Make Your Dog Happy?
Firstly, it is one of the best joint treats for dogs, giving them taste and health at the same time.
Secondly, collagen is very important for a dog to maintain its normal life activity. It helps in the maintenance of agility and mobility.
With age, dogs face passivity, where they show signs of lower strength, lack of health and endurance, weakness in bones and joints. With K9 collagen, you can bring all this to ease. The supplement prolongs the procedure and helps the dog to have an active and playful life.
It also helps in the dogs suffering from anxiety and depression.
With good energy and right health, the dog feels energetic and content. It eventually forms to be a big source of their overall happiness and satisfaction.
Can You Really Rely On K9 Collagen?
Knowing the fact that collagen is of great important for the required health and strength of your dog, you can definitely rely on K9 Collagen. Though you have a plethora of joint treats for dogs in the market, you cannot trust your mate with any and every product. K9 collagen has the right ingredients for your dog, designed for all breeds, size, and age. The marine supplement is bioactive and doesn't have any side effect on your pet. It is available in its purest form and has no chemical in it. Along with being the perfect joint aid for dogs, it is also a great hip joint dog supplement. It renders improved joint and hip health. It rejuvenates the health of your dog and adds to its vigor and mobility. It also improves its skin health and cures all types of allergies.
With so many benefits, K9 is really one of the best joint treats for dogs available in the market in today's time. Remember, at one point of time, your dog will go weak and it is you who has to prevent such circumstances from occurring. Thus, K9 collagen is an inevitable need for the healing and treatment of your pet dog. Bring this amazing joint treats for dogs home and see the amazing results in just two weeks. You will surely love the product for its amazing service that it renders to your dog. Collection 2019 Sale 70% Off Title for image Title for image