K9 Collagen Joint & Hip Supplement For Dogs: The Best Natural Collagen Supplement
Posted by NIDHI GUPTA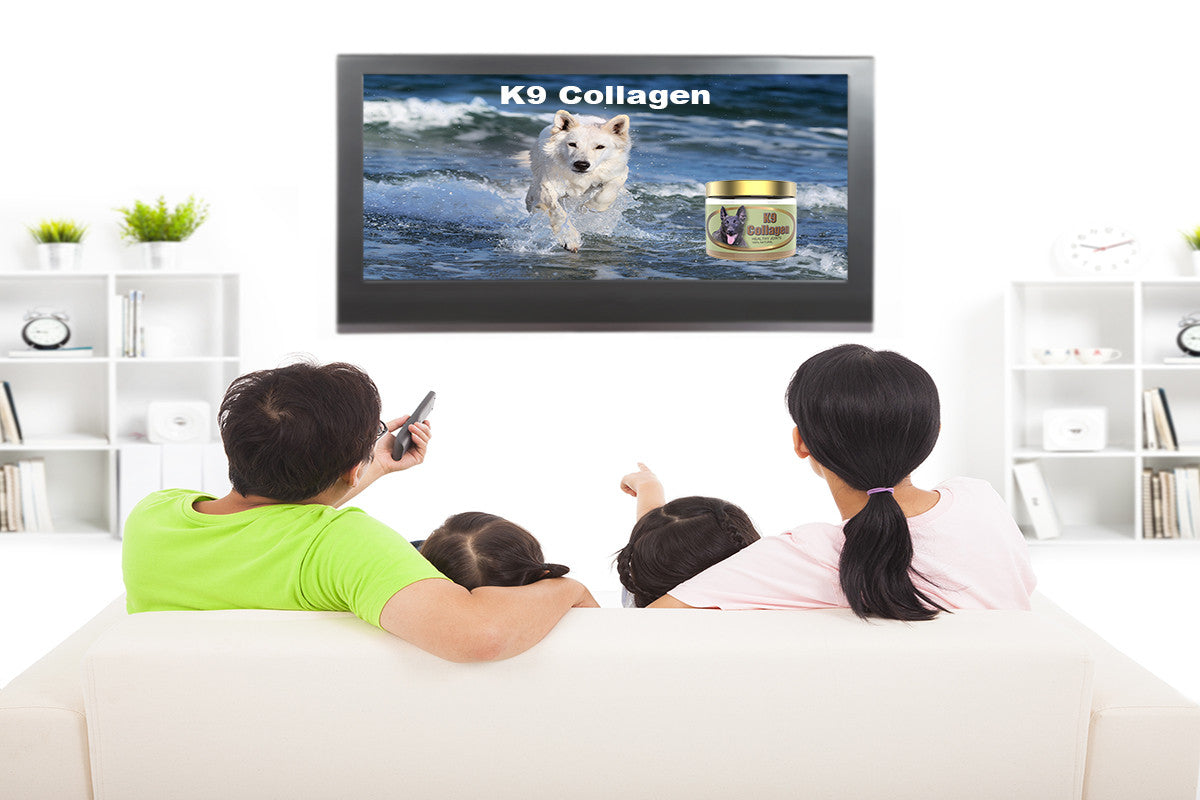 While joint pain may have several reasons behind it i.e. overweight, aging, you can't deny that you love your little friend and wouldn't it hurt you if you see that the dog is not able to jump off the deck as he used to. Well, eliminating all such worries, the K9 collagen supplement for
joint pain for dogs
has been launched in the market and ensures a speedy recovery as well as improved mobility. While research indicates that 20% of all dogs will suffer from some sort of arthritis in their life, it is a wise act to be familiar with the causes of
joint pain for dogs
and its remedy too.
Usual symptoms from which you could understand the problem of the dog are a reluctant attitude to jump or run, difficulty in standing for long, a problem in sitting and lying down, and much more. Since dogs are adept at hiding their problems due to the surviving quotient present in them, the pet owner needs to be careful about understanding whether his or her dog is really suffering from arthritis or any such problem. It must be noted that certain breeds are more prone to joint pain for dogs like Rottweilers, Bernese Mountain dogs, and Newfoundlands.
Causes of Joint Pain of Dogs
Apart from overweight and genetic reasons, joint pain for dogs is found to exist due to a number of reasons. While the ruptured anterior cruciate ligament has been observed as the prime cause of joint pain, fractures or even developmental disorders like hip dysplasia can also cause joint pain. On the other hand, congenital disorders like luxated patella or Wobbler's syndrome is often held responsible for the joint pain that the dogs usually suffer from. A dietary and hormonal disease like hyperparathyroidism can also contribute to the joint pain for dogs. The degenerative spinal joint disease can also be the cause of the joint pain.
What Is Collagen and How Does It Help
Collagen, the most significant nutrient that is found in the body on plenty, is known to offer the body with strength and structure. Found in bones, skins, and tendons, collagen plays an inevitable role in the functioning of the body. Deficiency of collagen is known to cause a wide range of problems of which the major one is the gradual absence of lubricant that is usually present at the joints. Enabling the dogs to have an overall improved health, the K9 collagen supplement for joint pain for dogs is the best as it adorns itself with the highest quality collagen instead of some mere animal collagen that is found in most of the products in the market. Being able to reduce protein deficiency to a significant extent, this supplement offers improved mobility along with reduced joint pain. Ensuring the dog to be free from lupus, osteoporosis, and arthritis, this K9 collagen supplement for joint pain for dogs is perhaps the best place to take resort to when your dog is suffering from intense joint pain or hip pain.
Why K9 Collagen Supplement
Irrespective of the size and age of your dog, the k9 collagen supplement works best when fed one dosage daily as a dietary supplement with water or canine food. Daily administration for continuous 4 months can help your dog to regain the shape it was in previously. Due to its capability to stimulate the production of natural collagen, this supplement for joint pain for dogs is able to keep the dog away from any sort of protein deficiency. An Efficient anti-coagulant like this supplement has been designed to improve the health of joint of a dog by repairing the burnt-out cartilage tissue and tendons. Reducing the levels of joint pain or swelling, this K9 collagen supplement works wonderfully when it comes to reducing the risks of and damage from arthritis, lupus, and osteoporosis. The beauty of this supplement is that it has been manufactured with all natural elements and thus eliminates the problems that would otherwise be there as most of the products use synthetic materials. Working efficiently on as well as deep down the skin, this K9 collagen supplement for joint pain for dogs gifts the dogs with overall health along with mobility and vigor. Collection 2019 Sale 70% Off Title for image Title for image