Give This Dog Joint Support Supplement If Your Pet Is Suffering
Posted by AMIT SUTHAR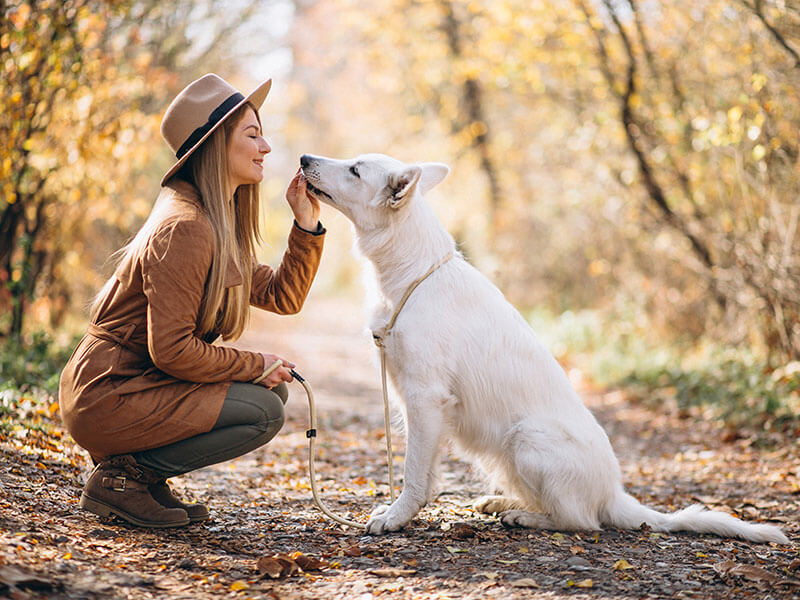 People who keep a dog as a pet treat it as one of their family members. It is important that we take proper care of their health so that they lead a healthy and happy life. As they grow old, their nutrition changes, just the way it changes in the case of humans. When dogs grow old they face a variety of problems like arthritis, issues with bone loss, inflammation of muscles, etc. So, owners need to give their pets nutritional joint supplements so that they do not have to face these problems. By giving your dog nutritional dog joint support supplements you will be able to keep your dog healthy and happy even in the aging years. But the question is, with many dog joint support supplements in the market, how to know which one is the best for your little buddy? Well, do not worry as in this article, will tell you about the best supplement for dog joint support which only cures and prevents your dog from problems like arthritis but also from many other problems like skin infections, inflammation of muscles, osteoporosis, lupus etc. So, we suggest every dog owner give their precious little buddies K9 collagen to keep them healthy and happy. This is an amazing product which given once a day to your dog will really improve his or her health.
Why is K9 Collagen The Best Dog Joint Support Supplement?
K9 collagen is the best supplement for dog joint support in the market because of many reasons. For starters, it is made of all 100% natural ingredients and does not have any chemical additive in it. It helps in increasing the quality of life of the dog. The K9 collagen also has a high quality of salmon skin roll in it which is a great ecological resource and has many benefits.
The Salmon collagen helps in keeping the whole body fit and well, keeps the heart healthy, performs brain and neurological repair, keeps joints and bones strong etc. The K9 collagen also helps decrease swelling, increase mobility, get rid of skin allergies or irritations. This amazing supplement for dog joint support also helps in maintaining the elasticity of the tissues and the ligaments. Also, this great supplement promotes the production of collagen in the body of your dog which has a lot of amazing effects on the body of your dog.
After giving your little body this great dog joint support collagen, you will be able to see the difference in their health. So, give your dog this supplement and keep him healthy because a healthy dog is a happy dog.
Keep Your Dog Healthy With The Best Dog Joint Support Supplement
Seeing one's dog feeling pain is a very aching event. So, you need to make sure that you do everything in your power to make use that your dog is fit and fine. So, whenever you start noticing that your dog is showing signs of pain in the joint and hip area after certain activities like climbing the stairs, is limping, is depending on one leg mostly than the other, is showing less energy, is showing difficulty in moving or is developing skin allergies or panting and choking periodically, it is high time that you to start giving your buddy the best dog joint support supplement K9 collagen.
It helps prevent the natural damage to the body tissue, cartilages, and bones. It also increases the renewal of tissues, bones, and cartilages without any side effects. K9 Collagen Hip and Joint Supplement also help in the natural healing of tendons and joints and prevent your dog from getting aching joints and inflexible bones. This great dog joint support supplement also helps in the treatment of osteoporosis, lupus, and arthritis.
Features of This Amazing Dog Joint Support
Some of the features of K9 collagen are:
It is 100% natural and has no chemical additives in it
Offers strength to the hips and joints of the dogs
Helps in skin regeneration
Assistances in the regeneration or renewal of connective tissues
Helps in the healing of tendons and joints
Helps in increasing range motion and mobility
Promotes the production of natural collagen
It also helps in the healing of osteoporosis and lupus and arthritis
Prevents skin inflammation and other skin infections
So, give your dog this amazing dog joint support supplement and see the change in your dog's health. Collection 2019 Sale 70% Off Title for image Title for image